Culinary Connectors provides many different tours from gourmet to ethnic tours and top restaurants around the Denver metro area.
Tuscany Day tour
Offers full day and Half day tours in Florence and Tuscany, Italy.
San Francisco Tours - Extranomical Adventures
Small group tours from San Francisco to Yosemite National Park, Muir Woods, Sonoma & Napa Wine Country, Monterey & Carmel and San Francisco city tours.
Red and White Fleets - San Francisco Cuises
Cruise in the Castro - Historical & Cultural Walking Tours
San Francisco's Ahla's Jewish Cuisin Tours
Chef Jean-Marc Gorce - finest hadmade chocolate truffles
Fresh Meal Delivery
Enjoy fresh meals delivered to you and choose from a database of over 2,000 recipes.
Sanfranshuttletours.com is an exclusive site, which offers comprehensive shuttle tours in and around San Francisco in just 5 hours. They provide private and daily tours based on the requirement of the clients. The tour includes all the major landmarks of San Francisco.
Triangle Food Tours
The Triangle's original walking food tour. There are six delicious, food tasting, walking tours- two in Downtown Raleigh (the original), Chapel Hill & Carrboro, Downtown Durham, Downtown Cary and now East 54 & Glen Lennox.
San Francisco Tours
The Most Popular San Francisco Tours,Napa Wine Tours,Muir Woods Tours and San Francisco Sightseeing Tours,Tours of San Francisco.Our Tours range from Shuttle Tours, Bus Tours,Walking Tours,Wine Tasting Tours and more!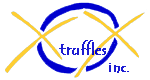 Chef Jean-Marc and Casimira Gorce are pleased to offer you the finest handmade chocolate truffles in San Francisco. The quality and richness of XOX's twenty-seven unforgettable flavors are sure to entice your palette and keep you coming back for more.
The Gorces import all of their chocolate from a small suburb outside of Paris The result: You can never eat just one, or two or even three.
Jean-Marc and Casimira's creations are still a bit of a secret in San Francisco, even though they have been written up in Gourmet, Departures, Chocolatier and a number of travel magazines.
Stop by their shop at 754 Columbus Avenue, (between Filbert & Greenwich) San Francisco, CA 94133. Call them at (415) 421-4814 or visit www.xoxtruffles.com

If you are unable to get to North Beach easily, try the gift section of Neiman Marcus in Union Square and Whole Foods Market on California and Franklin, as well as their San Ramon and Berkeley markets. In 2005, XOX opened a 2,000 square foot space in Oakland's Montclair Village. Their address and phone number are 6126 La Salle Avenue, (510) 339-XXOX (9969).


Experience the Handlery family touch, nurtured over three generations.
A touch that provides personal service and unyielding dedication to exceeding expectations at every turn. The Handlery Union Square Hotel is built on a family history of genuine hospitality dating back to 1928.
Located in the heart of San Francisco, Union Square, The Handlery Union Square Hotel provides the ambience of a European boutique hotel with the high-level of comfort and convenience. It's a place you'll want to return to often. Everything about the Handlery Union Square Hotel will meet your highest expectations, and then some. The guestrooms and lobby have been completely redecorated with San Francisco warmth and flair: custom furniture and fabrics, refrigerators, high-speed wireless Internet access - the works!
The Handlery Union Square Hotel - Close to everything, shopping, dining, theatres and more; far from expensive.
Contact us today at 1.800.995. HUSH (4874) for reservations or details about tour special package with Local Tastes of the City Tours!


Business Travel
Specializes in discounted business class travel to Worldwide from the U.S.A. Book Your Flight Today and Save 50%.
Napa Valley Cottage Rental
2br1bath 1940's cottage located near the Oxbow District and downtown Napa on the Silverado Trail. Homeaway #281318 or Vacation Rental by Owner #190935


The Napa Valley Wine Train is one of the most unique and best Napa resturants.
This top dining establishment is housed in an antique train that runs on 25 miles of track in the heart of the Napa Valley.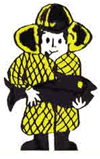 Alioto-Lazio, one of the last family-owned and operated fishing companies in San Francisco, has been around for over 50 years. Visit them on Fisherman's Wharf. They also ship UPS or Fed-X overnight, almost anywhere. In addition to Dungeness Crab, they have seasonal fresh and smoked fish.
440 Jefferson Street San Francisco, CA
(888) 673-5868 or visit
www.CrabOnline.com


Sail along San Francisco, under the Golden Gate Bridge on Red and White 1-hour Golden Gate Bay Cruise, narrated in six languages, with frequent daily departures from Pier 43 1/2.
Call (800) 229-2784 or visit
www.redandwhite.com


Travel Specials and Discounts Hotels with online reservations, destination guides, car rentals, flights, vacation rentals, cruises and more. Guide to Castro Street San Francisco. Find a fabulous selection of bed & breakfasts within walking distance to The Castro District of San Francisco, CA.
www.castroonline.com


California travel website. They specialize in online travel reservations in several different currencies and languages.
www.Go-Cal.com

San Francisco Sailing Tours Offers San Francisco Bay Tours & Private Charters aboard traditional sailing boats in the San Francisco Bay

Historical & Cultural Walking Tours in San Francisco Castro District

Boston Walking Tours of Jewish and Russian Cuisines
Historical & Cultural Walking Tours in San Francisco Castro District

We offer a fantastic range of bus, walking and private tours throughout Italy.

Please don't hesitate to call us at (415) 665-0480
or Toll Free in the U.S. at (888) 358-8687 for
suggestions and details on our tours.